https://www.youtube.com/watch?v=FLnhtoGy1XE
Pharmozyme's Proprietary Technology
A Revolution in Enzyme Creation & Kit Design
As most lab technicians are aware, the Polymerase Chain Reaction is the cornerstone of biotechnology and diagnostic research. Yet the ubiquity of bacterial contamination in reagents has plagued a vast amount of lab results.
For many labs that meant inaccurate tests and oftentimes having to repeat them wasting time and money. There was no obvious solution. That is, until the team at Pharmozyme Inc. developed a novel manufacturing method eliminating a problem the CDC has coined a "contamination on a scale that's never been reported in science before."
Here at Pharmozyme, we have developed enzymes free from Maurine and bacterial DNA contamination in our Taq polymerase entirely without impacting activity or efficiency.
By applying our proprietary technology we have developed a revolutionary COVID-19 kit that is extraction-free covid-19 test kit, which can provide results in less than an hour.
Introducing Pharmozyme's EF1 SARS-CoV-2 Detection Kit:
Our Extraction Free RT-PCR Protocol
(CE-IVD for Export Only)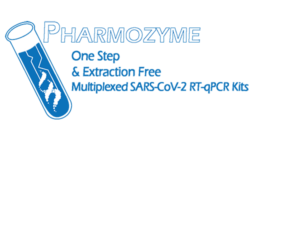 Our kit is designed for cDNA synthesis from RNA and qPCR to occur through a one-step, probe-based RT-qPCR. The thermostable (55°C) and robust reverse transcriptase enzyme have shown high efficiency and sensitivity including in samples with low RNA copy number or those with inhibitory material. Our enzyme allows cDNA synthesis from RNA with complex secondary structure.
Only 5-minute sample prep – Sample directly into RT-qPCR

 Multiplexed reaction with E & N2 (highly conserved) target genes, produces a stronger signal

High throughput optimized

Includes human RNase P gene as an internal control

The enzyme master mix does not freeze at -20°C allowing for fast preparation
CE Marked for In Vitro Diagnostics
United States: We do offer similar COVID-19 kits for Research Use Only.
Reach out to us for more information.
SARS- CoV-2 One-Step RT-qPCR Detection Kit (RUO)

(CE-IVD for Export Only)
This kit combines cDNA synthesis reaction from RNA and qPCR into a one-step probe-based RT-qPCR. The kit is designed to be used with viral RNA extracted from various respiratory samples such as nasopharyngeal/oropharyngeal aspirates or swabs.
CE Marked for In Vitro Diagnostics
United States: We do offer similar COVID-19 kits for Research Use Only.
Reach out to us for more information.
Crystal Taq™ DNA Polymerase | Crystal Taq™ PCR Master Mix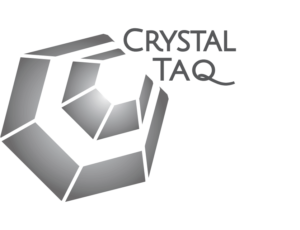 The world's first Taq polymerase free from background bacterial animal DNA contamination, following a breakthrough in enzyme production.
Engineered for highly sensitive applications; specifically qPCR and RT-PCR

High-yield and zero contamination, insuring sample longevity 

Cleaner amplicons for pyrosequencing and next-generation sequencing

This enzyme is from a recombinant source

100 Cycle Certification – The enzyme does not show any nonspecific endo- or exo-nuclease activities. The result of 16S assay on our Crystal Taq™ DNA polymerase showed no bacterial DNA contamination after 100 PCR cycles

Samurai Taq™ DNA Polymerase*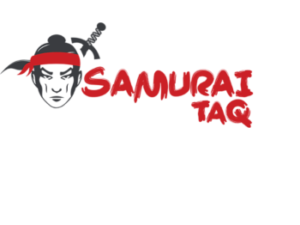 A highly purified, low DNA Taq polymerase, Samurai Taq™ is designed for a wide range of gene amplification applications. Intended for academic and research use, the Taq polymerase is priced affordably for students, teachers, and researchers.
Low DNA background perfect for gene amplification

Best Research Value – highly purified DNA Taq polymerase – minimal DNA

*Also available in Hot Start
"Crystal Taq™ works well in our system, and when using an assay which amplifies all bacterial DNA reduces background by about 75% (suggesting that most background comes from the Taq, but there is still a proportion from other sources)."

- Lee Smith

Head of Research, Australia's Leading Diagnostics Provider
"We performed sensitivity and clinical correlation studies on our samples to evaluate the Pharmozyme kit and happily found out that the kit performed much better than our already established and validated assays."

- Top COVID Testing Lab Client